Anna and Charles are easily one of the best and sweetest couples I've ever read about. Charles defines an alpha hero without being an asshole. I love that. I hate the asshole hero. It can be interesting at times, but that concept gets really old.
Charles bent his head down and touched his nose to hers, closing his eyes to hide the effect of the knowledge of what he'd been doing to her-and the effect of feeling her, skin on skin, once more
I like that Briggs made a hero who respects and admires the heroine. He listens to her, he doesn't try to get in her face, he doesn't overrule her. I see this way to often in urban fantasy and paranormal romance. This series is a nice change from all that SHIT! Anna, an omega werewolf, experienced great trauma and pain in her past. She dealt with it in the only way she could. She knew how to protect herself, and still does. Charles helped her to understand how to protect herself. But, he also pulled her from the traumatic after effects of that experience. Anna had much to deal with in regards to how she reacts to others. Anna and Charles have been together for a couple years now. Their relationship has grown so much since her life in Chicago.
Charles has been seeing Ghosts. His father was a shaman, who would see ghosts if he was out of balance.
Charles father relies on him to take care of any business where a wolf needs to be put down because of madness or injustice. He's the marrok's son and killer. He does it because its necessary. Even though he knows its necessary, he hates it. In this book, Charles starts to feel the guilt for the people he had to kill. He's starting to drift away from Anna. He hasn't touched in her in three months or shared their pack bond. He's becomes increasingly distant and Anna worries his job is destroying him. Bran sends Charles and Anna on a case in Boston to help the FBI with a mass murder, whose killed werewolves. Bran wants people to see werewolves as the good guys, so this is why he sends Anna and Charles. Anna, an omega werewolf, has the ability to calm people down which is why Bran makes it her assignment.
The serial killer, the FBI has been searching for many decades, tortures his victims. They believe this killer may be related to fae, but Charles and Anna also believe he may not be alone.
Briggs' plots don't work for everybody. When I first read Moon Called, I was turned off by her plotting. She goes slow with the pacing at first. Then it builds until it becomes a very fast and action-packed story. In Fair Game, she really gets the reader used to the characters we already know again. She slowly builds the plot by introducing new characters and plot lines. Every scene in this book has its purpose. She plants clues along the way to make the reader surprised when they figure out.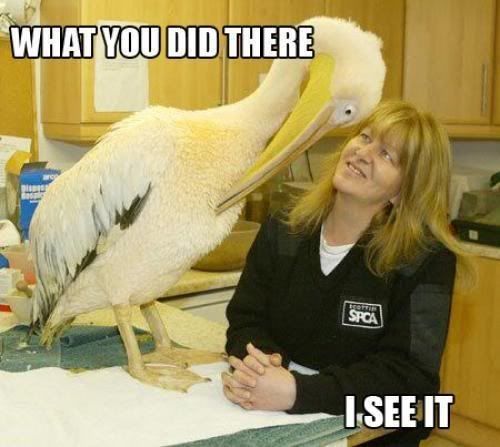 In this book, we see Anna and Charles as a couple at odds with each other. Charles struggles with his ghosts. Anna worries she's losing him. To their relationship and to his wolf. She's very frightened and wants to help him. Only, he won't let her help him. He fears his ghosts will attack his mate, so what does he do? he keeps her from the mate bond, his emotions, the truth, and what's really going on. Asshole, right? I understand why he did it. I just think the way he handled it idiotic. You had to lie to your mate to protect her? DUDE! SHE'S AN OMEGA WEREWOLF! she can protect herself. While I understand you want her to protect herself, then why are you protecting her? She's a strong, confident, and grown woman. She can handle it. I love Charles, but he can be an ignorant douche sometimes. I love his sweetness and generosity towards others. He's not one to dominate his mate, only when he's stupid. Cue the secret-keeping ridiculousness.

There's very few problems I had with this book. Unfortunately, the last is sorta questionable and ginormous. It's also a little bit of a spoiler. Anna and Charles go to an island with the team looking for the serial killer. Black magic has a presence on this island. Meaning the magic can influence the people on it. It manipulates them in various ways. Anna starts become manipulated by this black magic by telling Charles that she thinks the problem is that he doesn't want her anymore. He recognizes this as the magic influencing Anna. He pleads with her to change to her wolf. She's resistant and so he shows her how he feels. They both consensually have sex while looking for a killer, who could pop up at ANY MOMENT. fuck, I couldn't believe that happened when I read it. I...couldn't .....form....any......fucking.....WORDS!
"That was really dumb....my fault. I'm sorry. We could have been attacked by the killers." She threw up her hands. "We might as well have set up camera and invited everyone to watch. And now we're going to have to go meet up with our audience and explain ourselves."
"If you think that it was dumb, unnecessary, and your fault," he said in a husky voice, "then you weren't paying attention."

While I would like to agree with Charles, I have to say I'm kinda siding with Anna on this one. It was fucking stupid, guys. DO NOT HAVE SEX WHEN THERE COULD BE A KILLER NEARBY! I get that you guys were all hot and bothered and what not, but yeah......not smart. The circumstances don't override your actions in this case scenario. At least, it wasn't enough to convince me.

Even though that huge ass issue bothered the shit out me, I enjoyed it. What can I say? It was a good book. There weren't as many werewolf beasties in this one for me to really give it my certified cold hearted star. But, I still got all gooey inside when Charles and Anna would sweet talk.
<img src="http://memeshare.net/memes/3/2170.png" width="400" height="300"